Shopping Cart
Your Cart is Empty
Thank you for your business!
You should be receiving an order confirmation from Paypal shortly.
Exit Shopping Cart
ONE CONFIDENTIAL CALL WILL CHANGE YOUR LIFE
Receive Effective Treatment for Drug Addiction

At CARE CLINIC, we provide our patients with innovative treatments and services to help them recover from opioid use disorder. Since all of our physicians are board-certified in Addiction Medicine, they are specialists who have received the maximum training available. We are open 7 days a week (including Saturday & Sunday), so that everyone can receive help. Not only does CARE Clinic treat addiction, but we also reunite families.
CARE Clinic empowers patients to overcome their opioid addiction and become productive members of society. Our expert physicians and staff create a warm and welcoming environment that promotes healing at every stage of recovery from addiction. No matter what kind of opioid drug you are addicted to (pain pills, heroin, morphine, etc), you will receive personalized treatment with FDA-approved medications for opioid use disorder. Don't wait until you lose everything to opioids. We are open 7 days a week and are awaiting your call.
Dr. Edwards

MD, FACP, FASMA, MAC, TTS

Dr. Edwards is an Addictionologist who has a compassion for addiction medicine. His love for treating substance use disorders comes across to all of his patients and he has successfully treated many people suffering from the disease of addiction. Dr. Edwards is a double board-certified physician in both Addiction Medicine and Internal Medicine. Additionally, he is certified both as a tobacco treatment specialist (TTS) and as a master addiction counselor (MAC). The American Society of Addiction Medicine (ASMA) and the American College of Physicians (ACP) have honored him with the distinguished "Fellow" status.

"CARE Clinic is the best thing to ever happen to me and my family. After being in an abusive relationship, turning to drugs was the only comfort that I could find. At that point in my life, not even my toddler could stop me from wanting to use. No matter how hard I tried to stop (not even begging/pleading with myself to stop for my daughter and husband), nothing was ever enough; until I found CARE Clinic. I walked into the clinic scared and anxious about what my life was going to be like. I had lost everything, including custody of my daughter. When I was met with friendly faces and warm embracing smiles, all the anxiety melted away. Dr. Edwards went over the treatment plan and rules, which is what I excepted. What I didn't expect was for him to ask about my life, where I saw myself, what I wanted to be, and how I could accomplish it. He always asked what was going on in my life. Not only did he genuinely cared about what was happening, but he also wanted to know how it would affect me and my new found sobriety. The first few weeks I would call everyday. He and his staff were always there ready to help. From helping with why my family didn't understand how hard this was, to helping cope with adjusting to the medicine, they were ALWAYS there. This isn't just a clinic that shoves pills down your throat and try to keep you on the medication for the rest of your life. This is a clinic that actually cares about your life and what's going on with it. I have my daughter back, a nice house, a new car, and everything I thought I would never be able to have when I was being held back by my addiction. CARE Clinic is a second family, even when I'm done with the treatment, I know they will always be there."
"CARE Clinic saved my life! And that is not an understatement. I had been using drugs from the time I was 13. Anything and everything to help with the emotional, physical, and mental turmoil I faced everyday. Having a total hip replacement at 21 is what set me in my spiraling opioid addiction. I lost my home, my car, my job, and lots of friends. When I found CARE Clinic, I was in a horrible place and anxious. I hadn't known what sober was for over 10 years, I honestly forgot; and I was terrified. As soon as I walked through the doors, I knew I had found the place that was gonna save me. The staff was so understanding and I could tell that Dr. Edwards wasn't any ordinary doctor. Once he had heard me talk about my life and what was going on, he helped me realize that life being sober was going to be amazing and I couldn't wait. Whenever my family and friends didn't understand what I was going through, I knew I could always call and there would be someone who cared and was willing to help. Other than my wife, Dr. Edwards and his staff were my rock. I couldn't have done this without them. I know if I went to any other facility, I would be back on the streets, and not caring. Because of my wife and CARE Clinic, I'm now living a sober and happy life. I never thought I would be able to own a nice house and car, nor be able to have a good paying job. Because of the support from CARE Clinic, I have it all now. CARE Clinic is family, I couldn't have done this without them."
"CARE Clinic is a Godsend. Because of this clinic and all of its staff, my life has changed, one day at a time. When I first started at CARE Clinic in June 2020, I was broken-down and tired. I barely knew what day of the week it was and if I was going this way or that way. But I did know one thing for sure, I wanted to live and NOT DIE. After many overdoses, multiple rehabs, and losing most of my family, I knew I had hit rock bottom. So, at my first appointment I met Dr. Edwards and we went over the treatment plan, rules, and medications. More importantly, we talked about my life goals. It had been so long since someone had taken the time to talk to me about my dreams/goals, and what I was capable of becoming. Now, I've been getting stronger and stronger every day. I can honestly say that CARE Clinic isn't a clinic where they just throw you a prescription and you leave. This clinic is different because the doctor is different. He truly cares! He has spent numerous hours on the phone with me when I was debating on using, when I was lost with nowhere to go, when I was putting my life back together, and so much more. If you truly want to change and begin to heal, then CARE Clinic is the place that you want to go to begin your journey. From the moment you enter, you will no longer feel alone. You will begin to live again. For so long all I knew was sadness. Once I started at CARE Clinic, a ray of sunshine began to open and hope appeared! For the first time, I am happy! And, I owe all of it to Dr. Edwards and CARE Clinic!"
"From the moment I called CARE Clinic's office to ask about Suboxone treatment to the moment I filled my prescription was as seamless as it possibly could've been. I didn't feel hassled or judged, and I left feeling like I was genuinely cared about and that I mattered. Not only that, I look forward to returning there for my follow-up because Dr. Edwards and the staff there were very genuine, respectful, attentive, and friendly. I'm not one to praise medical offices in general, but I am here to tell you that you can trust this facility to treat you with dignity and to give you the needed support to take this critical and life-changing first step. I am now on my second day of treatment and I am already feeling like I can begin functioning normally again in life. I couldn't be more grateful for my experience there. I also want to thank the medical staff so very much for your compassionate and outstanding services. You all were a real joy to meet."
"We need CARE Clinic to help people in Mississippi suffering from drug addictions, since
this disease not only destroys people, but also their families and communities. Thank you CARE Clinic for helping to improve the lives of the most vulnerable people."
"For all practical purposes, you have become THE VOICE for those that have been relegated to the 'subculture' status in Mississippi and in the United States. Families can now have HOPE that there is a venue by which their love ones can be reunited back into the community in a productive manner."

CARE CLINIC for DRUG ADDICTION
Northern Mississippi, Memphis TN, Northeastern Arkansas
Central Mississippi and its Surrounding Areas
8829 Centre Street
Suite 200
Southaven, MS 38671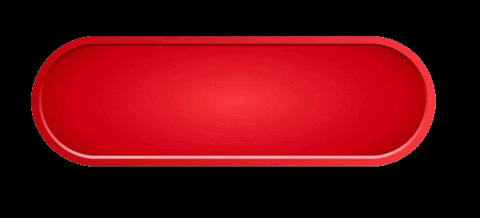 2340 Sunset Drive

Suite C

Grenada, MS 38901

Open 7 Days per Week, by Appointment Only

0

/